STANDARD POODLE Breeding
A beautiful litter of 6 males and 3 females, born on the 3rd and 4th of febuary. Sold out!
Both parents are registered to the "Canadian Kennel Club" (C.K.C.). Margot and So-Yang are the parents of the new litter.
The puppies are sold for $1,750.00 with a guarantee of 15 days for viral infections and up to the second anniversary for congenital and/or hereditary illness that would compromise a normal life. The puppies will have received their first vaccine, be dewormed and micro-chipped. They will have a limited registration certificate (non-reproduction clause) at C.K.C. They also come with a 6 weeks complimentary « Pets + us » health/accident insurance.
The parents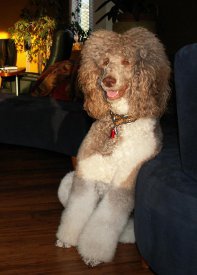 Lana, the mother of our 2010, 2011 and 2012 litters is magnificient. Our pride and joy, she is extremely expressive, calm and affectionate. You might have seen her in a FIDO add or more recently on tv in a Volkswagen add.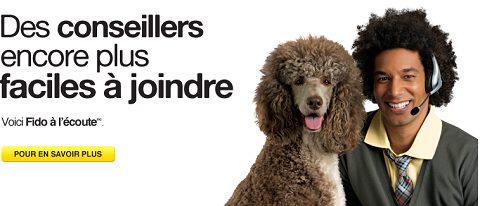 Lana, our very own FIDO Star!
Lana again, for a brief appearance at 0:16!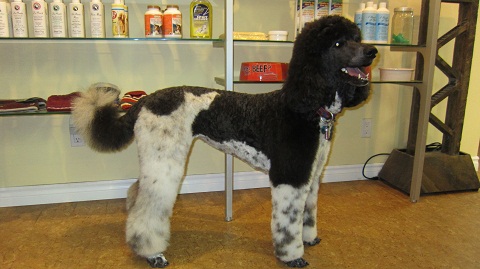 Margot is the clown of the family, always finding new ways to make us laugh! Now proud mother of 9 beautiful pups!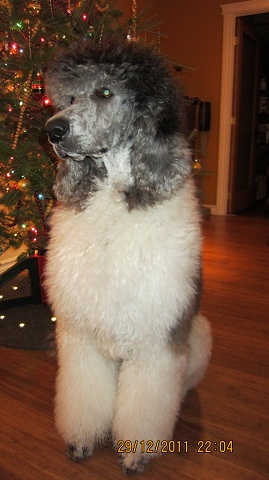 Pruneau is our ''Lover-Boy''. No one can resist hugging this Casa Nova!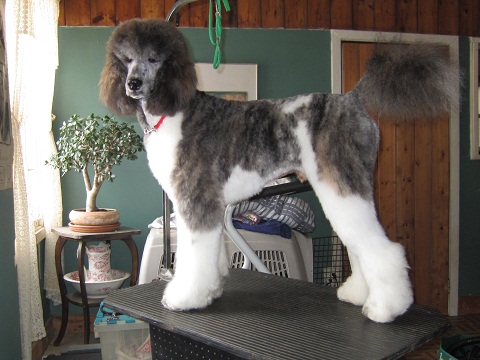 Valsan Chablis Grand Cru Brindle, father of the 2011 and 2012 litters. He has a great temperament, loves children and is just gorgeous!